<<
Back
The History of Highland Healthcare [Inverness] ...
13 October 2018
Starts: 13:00
Ends: 16:00
The History of Highland Healthcare
Highland Archive Centre, Bught Road, Inverness
To mark the 70th anniversary of the National Health Service, the Highland Archive Centre is delighted to host (in collaboration with NHS Highland) an event examining the history of healthcare in the Highlands both before and after the creation of the NHS. A talk will be given by Dr David Alston (Historian and Chair of NHS Highland) before attendees are invited to view a display of original documents and photographs, including many held by the Highland Archive Centre on behalf of NHS Highland. The Highlands played a unique role in the creation of the NHS, which was based on a Highland template (the Highlands and Islands Medical Service) and we are delighted to be able to share this story through our collections. This event is free but seats are limited and booking in advance is essential. To book, please contact the centre: Email: archives@highlifehighland.com
Telephone: 01463 256444
more details »
<<
Back
Highland Archaeology Festival [various locations] ...
13 October 2018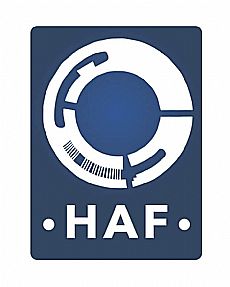 The Highland Archaeology Festival has over 100 events and 20 special exhibitions taking place between 29 September and 19 October. The programme is available on the HAF website www.highlandarchaeologyfestival.org. Brochures are also available on the website, or you can pick one up at local libraries, museums, service points etc.
more details »
<<
Back
Recent Archaeological Discoveries and Research Conference [Inverness] ...