About ARCH
Archaeology for Communities in the Highlands (ARCH) was set up in January 2009 to provide a range of exciting and innovative community archaeology projects. It will provide opportunities to encourage people with diverse interests and abilities in the Highlands to learn about, record and participate in celebrating and increasing knowledge of their local heritage. ARCH will do this in a number of ways including classroom learning, practical outdoor sessions, group project work, or via a virtual community.
ARCH is now a Scottish Charitable Incorporated Organisationn (SCIO) (No. SC040624) . The Board Members are:
Malcolm Bangor-Jones (Chair)
Alasdair Cameron (Secretary)
Carolyn Samsin
Roland Spencer-Jones
Erik Lundberg
Jock Ramsay
Susan Kruse (Treasurer)
ARCH works with archaeology and heritage associates with experience in all aspects of community archaeology, including adult learning, youth work with Young Archaeologists' Clubs, archival work, excavation and survey, museum skills, and community outreach.
Latest News...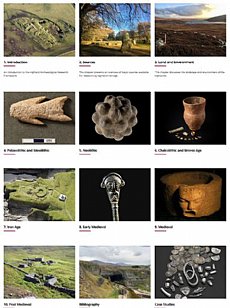 23/10/2023 - New ARCH Course: Highland Heritage - from Flint Scatters to Farmsteads
With the publication of the Highland Regional ScARF in 2022, an up-to-date overview of Hig... More >>
Site of the Month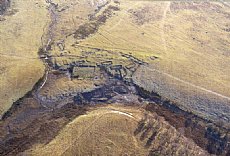 10/04/2021 - Easter Raitts township
Easter Raitts township Photo: Highland HER Although the Highlands is dotted with de... More >>
Find of the Month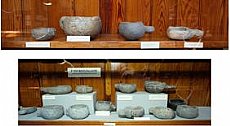 25/07/2022 - Steatite Vessels
These stone vessels, many with handles, were found at a variety of sites in Sutherland and... More >>
Sign Up to ARCH E-news