Podcasts
Heritage Along the Kyle Line
As part of the Heritage Along the Kyle Line programme, members of the final course wrote six commentaries telling some of the stories of the heritage which can be seen along the Kyle to Dingwall railway line. These can be downloaded in any order, although we suggest starting with the Introduction, and then downloading topics at each of the main stops:
Heritage Along the Kyle Line: Introduction
Fishing and Crofting (Stromeferry Station)
Thomas Telford's Legacy (Plockton Station)
Sporting Estates (Strathcarron Station)
Wartime Remains (Achnasheen Station)
Hydro and Industrial Remains (Garve Station)
See the bottom of this page for links. Click on download to listen, or right click to save it to your computer, to transfer then to your MP3 player.
The commentaries were written by Peter Beck, Donald Matheson, Tom McCourt, Kenneth McMillan and John Ramsay, led by Susan Kruse of ARCH. Our thanks also to two volunteers who helped in the production of these commentaries. They were read by Irene Cronie, a pupil at Dingwall Academy, and recorded and edited by Alexander Gallacher, currently a student at Edinburgh University, but originally from the area within sight of the railway line.
Heritage Along the Kyle Line is part of the Stop, Look and Listen Project, funded by the Heritage Lottery Fund, the European Community Highland LEADER 2007-2013 Programme,
with support from Highland Council and Scotrail.
Latest News...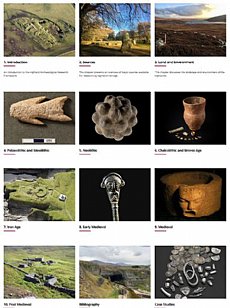 23/10/2023 - New ARCH Course: Highland Heritage - from Flint Scatters to Farmsteads
With the publication of the Highland Regional ScARF in 2022, an up-to-date overview of Hig... More >>
Site of the Month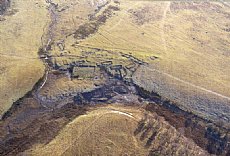 10/04/2021 - Easter Raitts township
Easter Raitts township Photo: Highland HER Although the Highlands is dotted with de... More >>
Find of the Month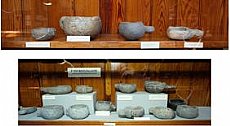 25/07/2022 - Steatite Vessels
These stone vessels, many with handles, were found at a variety of sites in Sutherland and... More >>
Sign Up to ARCH E-news