Please help ARCH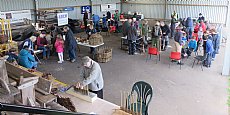 For the last 11 years ARCH has been pioneering innovative community heritage projects in Highland communities. Our special feature has been getting local people involved so it is you who make decisions and implement the programme of activities. We do not ask for any membership fees, and activities are open to all. If you enjoy what ARCH does, please consider making a donation and become a Friend of ARCH.
ARCH keeps running costs to a minimum, but there are still the basics that are needed to keep us afloat - essentials such as insurance, IT service provision including our website, and finance monitoring. To help us meet these costs we ask for a £10.00 donation (£5.00 for unwaged) to become a Friend of ARCH, and everything that we raise above this will be used to continue to provide ARCH activities across the Highlands.
But it's not all about money - ARCH Friends are invaluable for their practical help, such as helping to organise fund-raising activities, helping at ARCH events (e.g. stewarding, setting- up) and contributing to fund-raising activities (e.g. baking, hosting, providing a talk or presentation).
We really appreciate your contribution to supporting our work to enable people to become involved in preserving and celebrating their heritage, and to show our thanks ARCH Friends will be invited to join us for an annual Friends' Day.
Thank you for your support
How to contribute:
1. BACS payments can be sent to:
Sort Code: 80 05 61
Account Number: 06001571
Name of Account: Archaeology for Communities in the Highlands
2. Or, if you prefer, send us a cheque (made out to 'Archaeology for Communities in the Highlands ARCH') to: ARCH, The Goods Shed, The Old Station, Strathpeffer, IV14 9DH. Please include your name and address so we can acknowledge your contribution
3. Or you can donate via Paypal by clicking on the button below.
If you qualify for Gift Aid, please let us know! This allows us to increase your donation by 25% at no cost to you. We will send you a gift aid form.
4. If you shop on Amazon, you can have a small percentage donated to ARCH on any product whose description says Eligible for Amazon Smile. Simply connect via smile.amazon.co.uk and select Archaeology for Communities in the Highlands from the eligible charities. The website looks identical, and there is no additional cost to you. Note that each time you will need to connect to smile.amazon.co.uk – save this in your bookmarks!
Thank you for your support!
Latest News...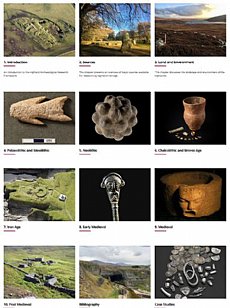 23/10/2023 - New ARCH Course: Highland Heritage - from Flint Scatters to Farmsteads
With the publication of the Highland Regional ScARF in 2022, an up-to-date overview of Hig... More >>
Site of the Month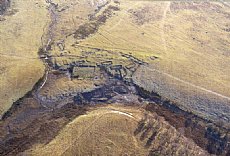 10/04/2021 - Easter Raitts township
Easter Raitts township Photo: Highland HER Although the Highlands is dotted with de... More >>
Find of the Month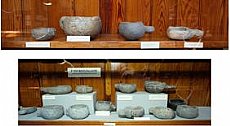 25/07/2022 - Steatite Vessels
These stone vessels, many with handles, were found at a variety of sites in Sutherland and... More >>
Sign Up to ARCH E-news