Ancient Craft Workshops
Lynne McKeggie has held very successful workshops focussing on textile crafts, set in their local context. Courses have been held in Dingwall, Alness, Nairn and Tain and have covered a range of techniques including cord making, weaving, spinning, tablet weaving, and naal binding.
The workshops also shared ideas for re-using household waste , showing people how to use everyday items to continue practicing and creating at home.

The courses were funded by High Life Highland.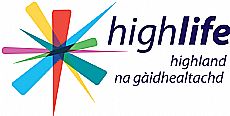 Latest News...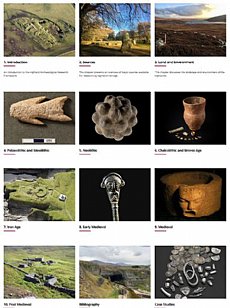 23/10/2023 - New ARCH Course: Highland Heritage - from Flint Scatters to Farmsteads
With the publication of the Highland Regional ScARF in 2022, an up-to-date overview of Hig... More >>
Site of the Month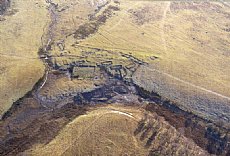 10/04/2021 - Easter Raitts township
Easter Raitts township Photo: Highland HER Although the Highlands is dotted with de... More >>
Find of the Month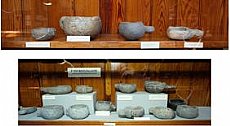 25/07/2022 - Steatite Vessels
These stone vessels, many with handles, were found at a variety of sites in Sutherland and... More >>
Sign Up to ARCH E-news