Evanton Wartime Remains Programme of Events
Events are subject to change, and will be added as new ones are arranged. Contact the ARCh office on 01349 868230 or info@archhighland.org.uk for further information.
Indoor Events
All indoor events take place at the Cornerstone Cafe, Evanton.
Wed. 20th Feb, 7:30pm Lecture by Allan Kilpatrick on Wartime Remains in Easter Ross.
Weds. 27 Feb - 13 March, 7-9:30: Sharing Memories.
An opportunity to meet and share memories about the wartime remains in the Village. All welcome whether you remember the wartime years or just want to learn more.
Weds 20 Mar - 10 Apr, 7-9:30pm: Exploring Archives, Maps and Aerial Photographs
We are lucky that plans and aerial photographs from the 1940s survive. We'll use heritage databases and a range of other sources to find out what is known about the remains in the area.
Weds. 17th & 24th Apr, 7-9:30: Memories and Research
Weds. 1st-29th May: Pulling it Together
Combining memories, research and outdoor survey to create a local display about the wartime remains.
Satirday 1st June 10-2. Display Day!
The launch of the display and a chance to capture more memories.
Weds, 5th June - 3rd July, 7-9:30: Creating a Leaflet
A chance to all work together to create a leaflet about the local remains

Outdoor Sessions
There will also be a number of walks and recording sessions. Contact the ARCH office to ensure that they are going ahead and for times:
Sat. 2nd Mar: Outdoor Walk 1
Sunday. 24th Mar: Photography and GPS recording
Sat. 6th Apr: Family Walk. Matching the archive matierals to results on the ground
Sat & Sun 13th & 14th Apr: Outdoor Survey
Sat & Sun 20th & 21st Apr: Outdoor Survey
Weekends in May as needed/ or if there is more interest.


Site of the Month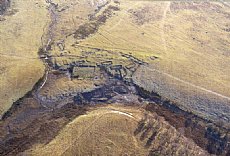 10/04/2021 - Easter Raitts township
Easter Raitts township Photo: Highland HER Although the Highlands is dotted with de... More >>
Find of the Month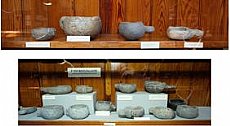 25/07/2022 - Steatite Vessels
These stone vessels, many with handles, were found at a variety of sites in Sutherland and... More >>
Sign Up to ARCH E-news