Experimental Archaeology: Learning about Technologies in the Past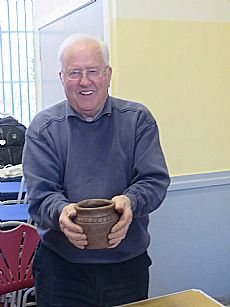 Thanks to funding from Historic Environment Scotland and the Heritage Lottery Fund, ARCH launched its new exciting project 'Experimental Archaeology: Learning about Technologies in the Past' in October 2017. The project had three main strands. In the first year, 13 experimental archaeology days and 10 school visits took place where craftspeople demonstrated and explained different technologies used in the past. In the second year, the objects resulting from these workshops will then be used to create a loans box which will be freely available to borrow. An archaeologist and teacher will work together to create learning materials, so that the loans box and videos of the experimental sessions can be used in schools and other groups. The project already has attracted a wide and diverse audience, and we hope that the loans boxes will also contribute to this legacy.
The idea for the project emerged from North Kessock & District Local History Society's Feats of Clay project, where ARCH helped facilitate a visit by Neil Burridge who demonstrated Bronze Age metalworking. Everyone in the audience was caught up in the excitement of the day, and learned so much about how objects were made, what raw materials were needed, and how craftsmen in the past managed without gauges and modern equipment.
During the first year there were 13 workshops, one a month, which showcased a skill from the past, spanning from earliest settlers to more recent times. The workshops were exciting to attend, but were also filmed and the videos are available on YouTube (see also links below). There are also blogs from each workshop available on the ARCH website, which have links to other resources.
Events were held featuring: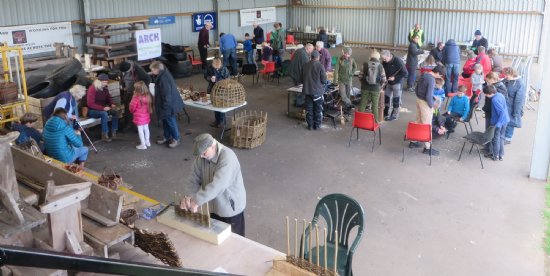 All workshops were free and family friendly. Over the first year over 1200 people attended the workshops or school visits, showing a keen interest.
Latest News...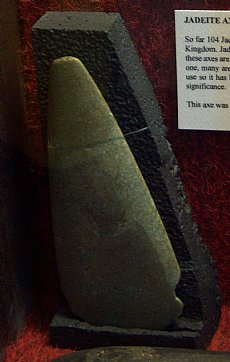 16/01/2019 - The Return of Find & Site of the Month
After a long gap, the Find and Site of the Month returns to the website. Over the next mon... More >>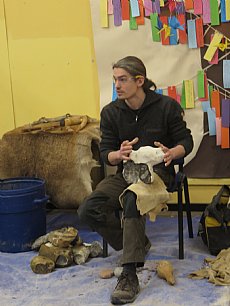 27/11/2018 - Experimental Archaeology - check out the videos
The videos of the experimental archaeology workshops, filmed by Alasdair Cameron and edite... More >>
Site of the Month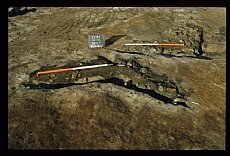 04/11/2019 - Lochloy, Nairn
Neolithic Features © Stuart Farrell courtesy Highland HER A proposed housing ... More >>
Find of the Month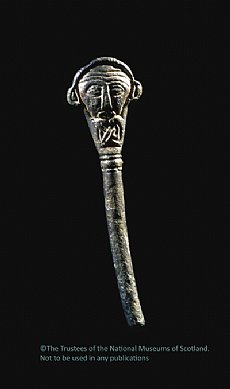 04/11/2019 - Pictish Pin from Golspie
© National Museums of Scotland In 1974 a decorated gilt bronze pin was dug up ... More >>
Sign Up to ARCH E-news