Carving Pictish Stones [3]
Posted by Inverness YAC - 13:36 on 05 June 2018
YAC members took part in a workshop demonstrating how Pictish stones were carved. Several members got to try this out, carving patterns they designed into stone slabs. They enjoyed the experience, giving the following comments: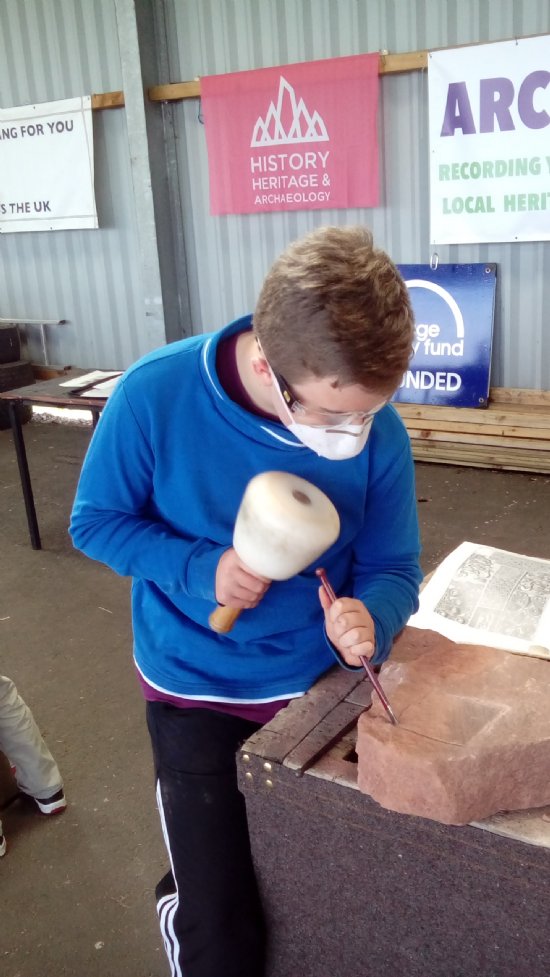 "It was good to learn how to carve stone and I think I'll try it at home. I have learned how to hold a chisel and carve. I am amazed at how people were able to do this without using modern tools."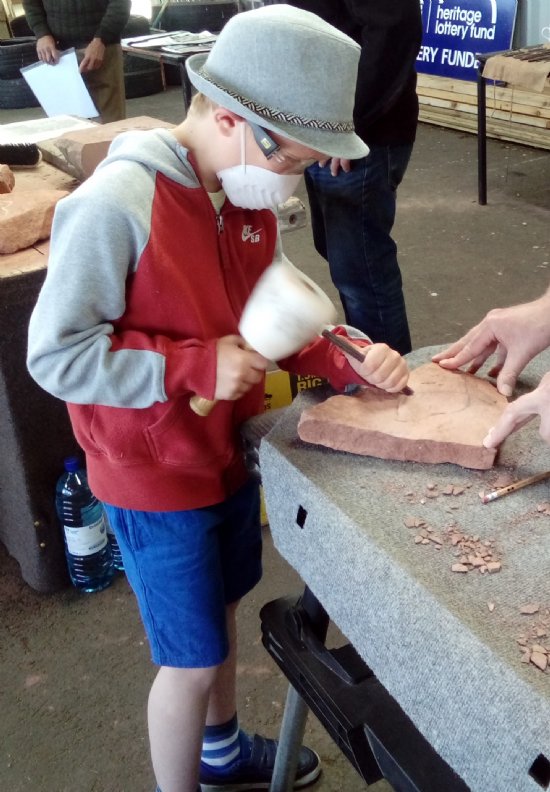 "I enjoyed the event because I got to carve a fish into stone with a mallet and chisel. It was harder than it looks but I got the hang of it pretty soon. I want to do this again."
"We learned about pictish stone carving. We tried it out, doing some carving. I carved a pattern into a stone slab, it wasn't that hard."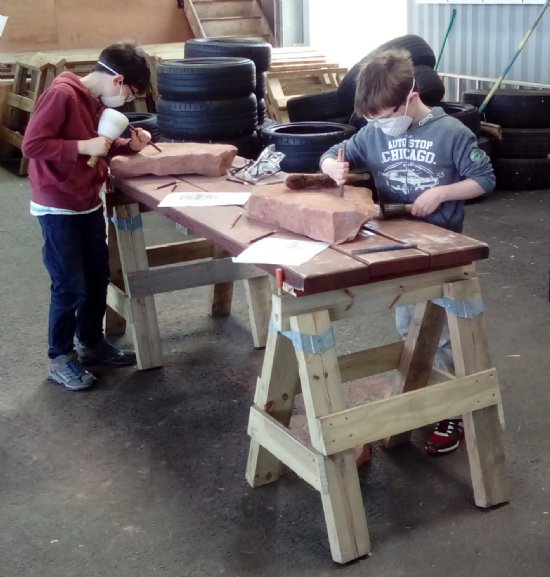 "I learned how to carve stone patterns. I designed and carved a decorated cross. It was hard to do the outline, but it was fun. The best bit was carving deeply to make the pattern stand out. Now I'm going back to add more decoration."
---
Add your comment below
Recent Blog Articles
Monthly Blog Archive
Sign Up to ARCH E-news