FACET Appeal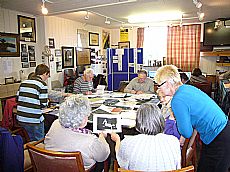 For the last 11 years ARCH has been pioneering innovative community heritage projects in Highland communities. Our special feature has been getting local people involved so it is you who make decisions and implement the programme of activities. Leading such projects requires very different skills from simply standing up and lecturing.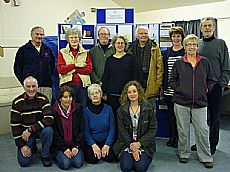 With this in mind two years ago the ARCH board devised an exciting project to train facilitators with the skills needed to devise and lead community heritage projects. We are calling it FACET (Facilitated Community Engagement Training). Five trainee facilitators will learn by doing, participating on courses in two communities which feature the ARCH Community Timeline modules of oral history, research and creating displays. We have already had positive feedback from several interested communities who want to have the courses.
We need to raise £6000 to match our grant from Historic Environment Scotland of £18,000. We are very keen to progress this project and have been given permission by HES to delay our start until spring 2021 while we search for match funding.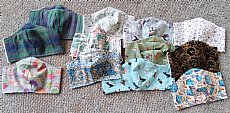 We are therefore launching the ARCH FACET Appeal to raise the remainder, with a combination of funding applications, your help and our reserves.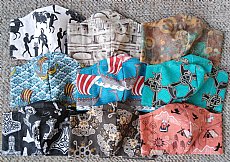 Two free, handmade fabric re-useable masks will be sent to anyone donating £10 or more to the appeal (while stocks last). Colourful, most at least 50% recycled fabric and good for the environment. Specify designs (email susan@archhighland.org.uk), but some are very limited quantities, so include alternatives. All are 'regular' size - if you want smaller or larger contact Susan. Postal address needed too!
Any donation is appreciated, and will be ring-fenced to apply to the FACET project.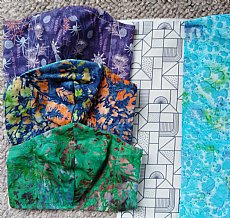 How to contribute:
1. BACS payments can be sent to:
Sort Code: 80 05 61
Account Number: 06001571
Name of Account: Archaeology for Communities in the Highlands
Please mark reference FACET
2. Or, if you prefer, send us a cheque (made out to 'Archaeology for Communities in the Highlands ARCH') to: ARCH, The Goods Shed, The Old Station, Strathpeffer, IV14 9DH. Please include your name and address so we can acknowledge your contribution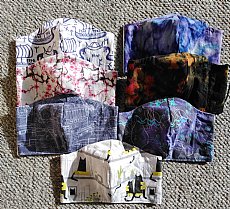 3. Or you can donate via Paypal by clicking on the button below.
If you qualify for Gift Aid, please let us know! This allows us to increase your donation by 25% at no cost to you. We will send you a gift aid form.
4. If you shop on Amazon, you can have a small percentage donated to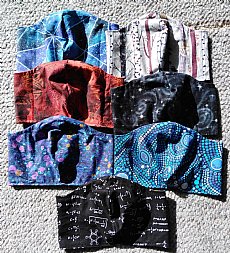 ARCH on any product whose description says Eligible for Amazon Smile. Simply connect via smile.amazon.co.uk and select Archaeology for Communities in the Highlands from the eligible charities. The website looks identical, and there is no additional cost to you. Note that each time you will need to connect to smile.amazon.co.uk – save this in your bookmarks!
THANK YOU!
Progress up to 29/4/2021: we have raised £4800 towards our £6000 shortfall, including a grant of £1000 from the Hugh Fraser Fund. Many thanks to everyone who has helped so far!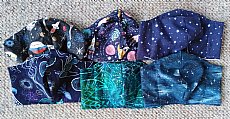 Site of the Month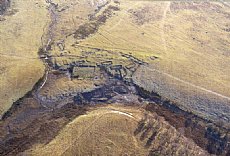 10/04/2021 - Easter Raitts township
Easter Raitts township Photo: Highland HER Although the Highlands is dotted with de... More >>
Find of the Month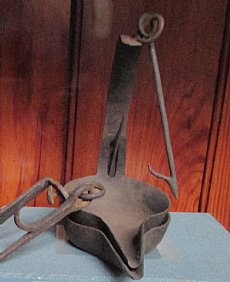 10/04/2021 - Cruisie lamp in Dunrobin Castle Museum
© Anne MacInnes Cruisie (or crusie) lamps were formed of two boat-shaped iron ... More >>
Sign Up to ARCH E-news