Highland Finds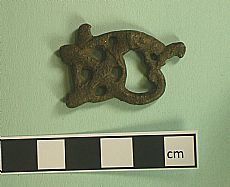 The Highland Council area in Scotland, roughly the size of Belgium, has a rich archaeological heritage. Information is recorded in the Highland Historic Environment Record (HER) and the Scotland-wide Canmore database. For historical reasons, both databases have concentrated on sites and monuments, only occasionally listing finds. It is increasingly clear that the finds information is crucial, as often this is the only indication of human activity in the past.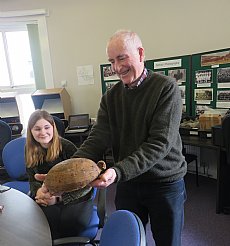 As part of the Highland Regional ScARF project, questionnaires have been sent to museums and archives in the Highlands asking them to supply data on key types of objects in their collections. Some museums have also been visited, with volunteers often helping to assess material. In particular, volunteers have helped inventory Dunrobin Castle Museum objects and catalogue material at Inverness Museum and Art Gallery. Some of these museums have no digital catalogues, and only two (Historylinks and Ullapool Museum) have substantial finds from their collections online.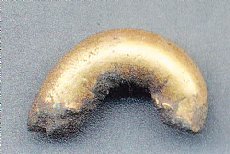 These visits and questionnaires have already started to identify a number of objects which were previously unknown. In addition, the National Museums of Scotland and Treasure Trove Scotland have provided information about Highland finds.
This important information clearly should be publicly available, ideally with short descriptions and photographs, but certainly at basic level with signposting to the museum/archive. The online HER is the best place to enable the information to be available for planning applications.
A grant from the Pilgrim Trust enabled ScARF project officer, Grace Woolmer, to devote two days a week inputting finds information into the HER. Not every Highland object can be recorded, but the focus on key items as in the questionnaire provides an essential basis on which to build. Later, when Canmore records link to the HER, this information will also be available on Canmore. It will provide a very useful research tool. In the course of the project 1341 new finds records were created and 2678 were modified. This is of course a minimum number: for example, a site might have myultiple beaker pottery sherds, but in the database these are given one entry for beaker pottery. The finds relate to 1388 records on the HER, of which 255 were new. it is a valuable resource.
The ARCH website Find of the Month also highlights key Highland finds. An index of all finds highlighted is available by clicking here.

Latest News...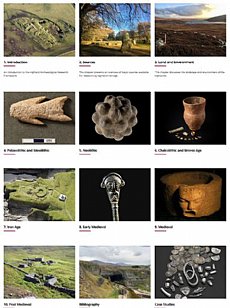 23/10/2023 - New ARCH Course: Highland Heritage - from Flint Scatters to Farmsteads
With the publication of the Highland Regional ScARF in 2022, an up-to-date overview of Hig... More >>
Site of the Month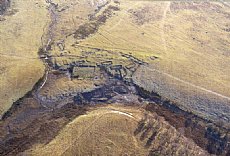 10/04/2021 - Easter Raitts township
Easter Raitts township Photo: Highland HER Although the Highlands is dotted with de... More >>
Find of the Month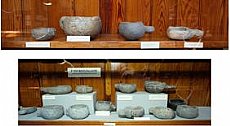 25/07/2022 - Steatite Vessels
These stone vessels, many with handles, were found at a variety of sites in Sutherland and... More >>
Sign Up to ARCH E-news