Historic Map Workshops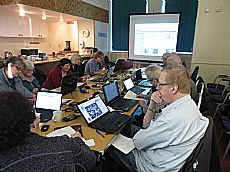 Three half day workshops were held at Fort William, Lybster and Dingwall in 2016 to explore the online collections on the National Library of Scotland website, and to show their value in historical research, including changes brought about by Telford's work in the Highlands. Limited to 12 people at each workshop (for space and wifi considerations), all three workshops had waiting lists.
The sessions provided a hands-on introduction for those who wanted it, or a demonstration projected for those who just wanted to watch, working through many of the resources on the NLS website, and also linking to a few other map-based resources such as the HER, Canmore, Pastmap and National Collection of Aerial Photography. The aims were for each participant to understand historic maps (including the bias of different mapmakers) and feel able to go home and be confident to use the NLS website at least to explore old maps.
The evaluations and informal feedback from some participants show that this was the case for participants. Most evaluation forms noted they had gained skills in using the NLS website, and in particular how to use the georeferenced facility. Informal feedback suggested that some participants then went home to explore. Many respondents requested more workshops. 'Excellent in every way'.
The Historic Maps Workshops were funded by Historic Environment Scotland

Latest News...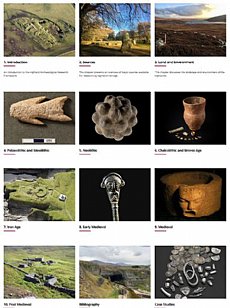 23/10/2023 - New ARCH Course: Highland Heritage - from Flint Scatters to Farmsteads
With the publication of the Highland Regional ScARF in 2022, an up-to-date overview of Hig... More >>
Site of the Month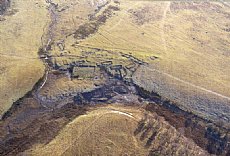 10/04/2021 - Easter Raitts township
Easter Raitts township Photo: Highland HER Although the Highlands is dotted with de... More >>
Find of the Month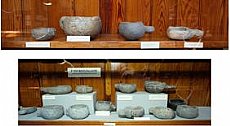 25/07/2022 - Steatite Vessels
These stone vessels, many with handles, were found at a variety of sites in Sutherland and... More >>
Sign Up to ARCH E-news