Invergordon in World War II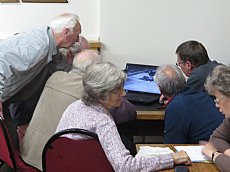 Invergordon in World War II was a community project run by Invergordon Museum, providing opportunities in 2016 and 2017 for people of all ages to investigate World War II in a town which had a great deal of wartime activity. Susan Kruse of ARCH provided memory sessions, research sessions, walks, talks, sessions on creating a display, schools outreach 768 HER entries, and co-authored a book on wartime remains in Invergordon.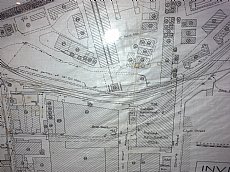 The project had a large number of participants, with enthusiastic input. We discovered a huge amount of information about Invergordon in World War II. We are especially pleased to have captured memories of people who remember the war years – information which would have been lost otherwise. We located plans in public and private collections which have shed detailed light on wartime activity in the town, and have been able to combine this with archive information obtained by a volunteer from the National Archive in London and aerial photographs held in the National Collection of Aerial Photography in Edinburgh. A volunteer also researched the town council minutes, again discovering a great deal of useful information. The fact that we have submitted over 700 entries to the Historic Environment Record (and once accessioned, to go to Canmore) shows just how much information was recorded. The booklet researched and written by volunteers pulls this together and is proving very popular.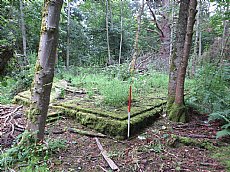 Invergordon was an important Naval base and a large army camp in World War I,. In World War II the Naval presence was mainly for refuelling the fleet. An army camp was built at Castle Gardensd (right), for protecting the town, and also as a staging point for transporting troops. The R.A.F. presence in the town was particularly large, for seaplane patrols, rescue and then for training. During the war they expanded so much they built a new camp at Dalmore, and many of the staff transferred there. The pressures of accommodation were huge, with most families taking in military personnel.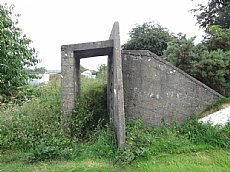 The town was well defended, with large anti-aircraft batteries at either end at Saltburn and Rosskeen, as well as other guns scattered throughout the town. Three pillboxes survive, and aerial photos and memories have allowed us to identify where others were located. There were 27 road blocks according to documents, and again some of them have been located. The remains of a rail block also survive near Donkey Bridge. Barbed wire enclosed the area, some visible in aerial photos.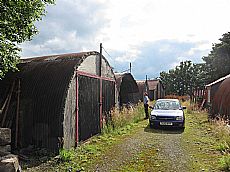 A surprising number of buildings used by the military still survive. Some, like the Generating Station were re-used from World War I. Others are dotted throughout the town, including some nissen huts, fire tender sheds and offices. Some air raid shelters survive, as well as some of the 450 Anderson shelters issued to townspeople.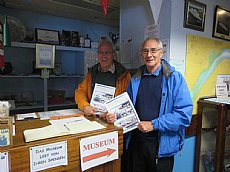 The results of the investigation can be found in the book published by the project, Wartime Invergordon: A town transformed, available from Invergordon Museum. There is also information available on the Invergordon Museum website, including summaries of the memories sessions, various articles, and information about Commonwealth War Graves in Rosskeen cemetery.
Invergordon in World War II was funded by the Heritage Lottery Fund, John Campbell-Smith and the Invergordon Community Council with funds from the Beinn Tharsuinn Wind Farm.
Latest News...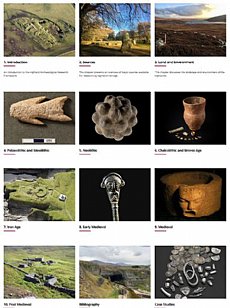 23/10/2023 - New ARCH Course: Highland Heritage - from Flint Scatters to Farmsteads
With the publication of the Highland Regional ScARF in 2022, an up-to-date overview of Hig... More >>
Site of the Month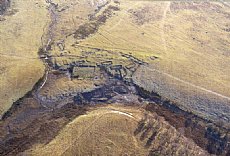 10/04/2021 - Easter Raitts township
Easter Raitts township Photo: Highland HER Although the Highlands is dotted with de... More >>
Find of the Month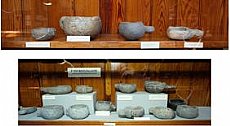 25/07/2022 - Steatite Vessels
These stone vessels, many with handles, were found at a variety of sites in Sutherland and... More >>
Sign Up to ARCH E-news