Knockbain Heritage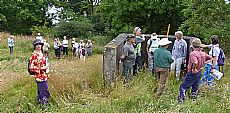 In 2014 people met to explore the heritage of Knockbain Parish on the Black Isle through courses, fieldtrips and sharing memories. In a short period of time, a great deal of information was collected about places in this often overlooked area of the Black Isle, during indoor sessions drawing on old maps and photographs, during walks to Munlochy, Kilmuir, Easter Suddie and Belmaduthy, and on visits to Highland Archives and Groam House Museum.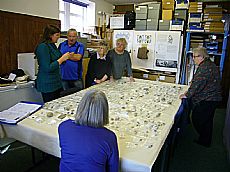 Many of the sites are long forgotten, and some are deteriorating. A sites and features listing was compiled, and can be downloaded from the Library section of this website (in the ARCH Projects folder). The information has also been submitted to the Highland Council Historical Environment Record ( her.highland.gov.uk), the database of all known heritage in the Highlands, and will lead to the creation of 70 new records. Later it will be submitted to Canmore, the Scottish database of heritage (canmore.rcahms.gov.uk/).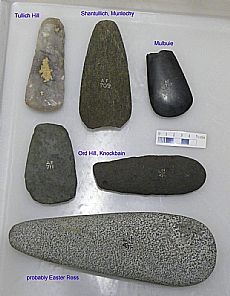 The group has also researched areas of interest, and produced a walking leaflet for Munlochy Village, available locally. Binders of resources have been deposited with the Munlochy Primary School, Munlochy Community Hall and Fortrose Library. There is still more to learn, and further research and sessions to collect memories would expand this picture.
The project was organised by Knockbain Community Council with funding from the Heritage Lottery Fund and Highland Council. Courses and fieldtrips were led by Susan Kruse of ARCH (Archaeology for Communities in the Highlands).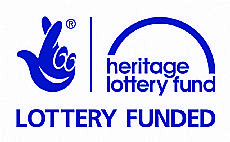 Latest News...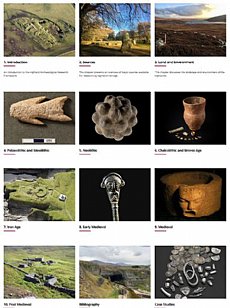 23/10/2023 - New ARCH Course: Highland Heritage - from Flint Scatters to Farmsteads
With the publication of the Highland Regional ScARF in 2022, an up-to-date overview of Hig... More >>
Site of the Month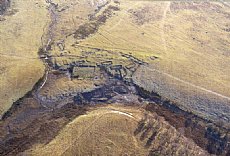 10/04/2021 - Easter Raitts township
Easter Raitts township Photo: Highland HER Although the Highlands is dotted with de... More >>
Find of the Month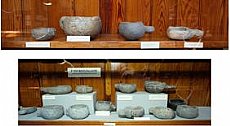 25/07/2022 - Steatite Vessels
These stone vessels, many with handles, were found at a variety of sites in Sutherland and... More >>
Sign Up to ARCH E-news