Picturing Archaeology
This course was a chance to learn about recognising and recording archaeology in Invergordon, Tain and Alness in February and March 2013, using some traditional and some more modern techniques.


Each day the workshops were divided into two parts. In the morning we got out and about walking from our meeting spot to look at some archaeology in the area, with plenty of time to stop and admire the archaeology. On site we had a go at recognising and recording features, taking photographs and drawing, before returning to base.

After a break for lunch we got stuck into some research and brought our site to life. We looked at the best places to get information and shared some tips on sniffing out the facts. Participants also used photos taken by the group in the morning to make a 3D digital model. Using free photosynth software we also 'geo-referenced' or place our model on the map for others to enjoy.

Participants will be charged £3 for the whole day and refreshments will be provided during the afternoon session. Please bring sturdy footwear and waterproofs. Lunch is not provided so you may wish to bring a packed lunch.
Latest News...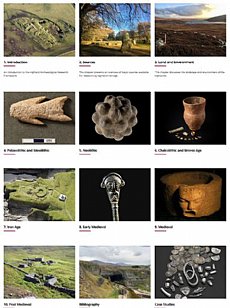 23/10/2023 - New ARCH Course: Highland Heritage - from Flint Scatters to Farmsteads
With the publication of the Highland Regional ScARF in 2022, an up-to-date overview of Hig... More >>
Site of the Month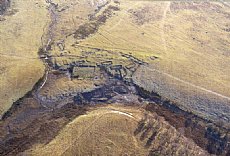 10/04/2021 - Easter Raitts township
Easter Raitts township Photo: Highland HER Although the Highlands is dotted with de... More >>
Find of the Month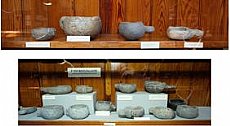 25/07/2022 - Steatite Vessels
These stone vessels, many with handles, were found at a variety of sites in Sutherland and... More >>
Sign Up to ARCH E-news