Scarf Consultation
Draft chapters are being prepared and will be linked to from this page. Your feedback is welcome: are there any mistakes? are we missing key examples? do you know of any other radiocarbon dates? can you fill in missing sources? and most importantly, what research gaps do you think need to be filled? And of course pointing out typos and grammatical errors is always welcome.
All comments should be emailed to higharf@gmail.com ideally by mid February 2021. For Chapter 6, Chalcolithic and Bronze Age, please send all comments by 26th April.
A note about the drafts:
These were written during lockdown, and without library access. As a result, a number of places are flagged in the drafts to check various sources and augment once access to libraries becomes possible. In some cases, detailed comments are still awaited from contributors. The final versions therefore may look substantially different. The final Highland Regional ScARF will be published on the ScARF website (scarf.scot), with sections subdivided, but for ease the full chapters are joined here for comments.
When drafts are available, they will be highlighted with a link below
Chapters
Setting the Scene
Chronological Overview
Appendices and Links
Case Studies:
Links to National ScARF case studies
Draft Maps and Datasheets:
Site of the Month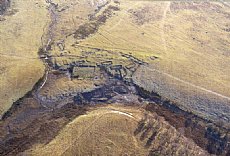 10/04/2021 - Easter Raitts township
Easter Raitts township Photo: Highland HER Although the Highlands is dotted with de... More >>
Find of the Month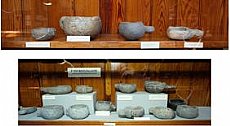 25/07/2022 - Steatite Vessels
These stone vessels, many with handles, were found at a variety of sites in Sutherland and... More >>
Sign Up to ARCH E-news