The Campaign for Women's Suffrage in Ross & Cromarty and in Caithness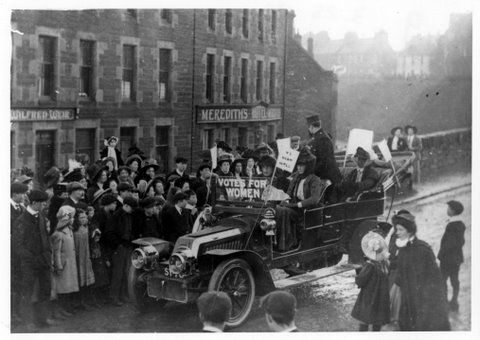 The WEA has long had a project investigating women's suffrage in the Highlands. When it started in 2009, there was little awareness about women's suffrage in the Highlands, with many people thinking that there had been little suffrage activity. However, work by various WEA groups led by Susan Kruse found that there was a very active suffrage movement in the Highlands, especially the eastern Highlands, with a number of local societies formed, affiliated to the non-violent National Union of Women's Suffrage Society (NUWSS). The suffrage society newsletters and newspapers have provided a wealth of detail.
The WEA has commissioned ARCH to run sessions to complete the last remaining areas: Ross and Cromarty and Caithness. Over the summer in 2018 people will be invited to help research these areas. To start the project, there will be two talks, which will also allow people to see newspaper archives.
Monday, 25th June, 7-9pm at East Caithness Community Facility in Wick. This will be followed on Tuesday, 26th June 10am-2:30 with a session at the Nucleus (the new Caithness Archive centre) looking at newspapers. Come for all or part of the time.
Thursday, 28th June, 6-8pm at Dingwall Community Library. After the talk there will be a time to look at some of the newspaper archives on microfilm.
Both events are free, with no booking needed. Further details from Susan on 077888 35466 or highlandsuffrage@gmail.com
If you can't make the meetings but would like to be kept informed of or get involved with the project, contact Susan. Future meetings will be listed in the Events calendar of the ARCH website.
Site of the Month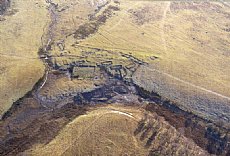 10/04/2021 - Easter Raitts township
Easter Raitts township Photo: Highland HER Although the Highlands is dotted with de... More >>
Find of the Month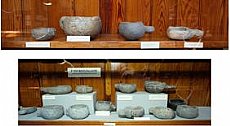 25/07/2022 - Steatite Vessels
These stone vessels, many with handles, were found at a variety of sites in Sutherland and... More >>
Sign Up to ARCH E-news