Telford in Badenoch & Strathspey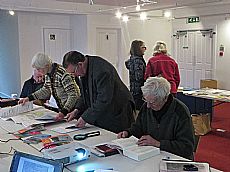 A course investigating the impact of Thomas Telford in Badenoch & Strathspey took place November 2016 to March 2017 at Grantown Museum, with a preliminary talk in Aviemore in September 2017 to the Badenoch and Strathspey Local History Society serving as both an introduction to the topic and as publicity for the course. The course attracted people from various parts of this large region, including some from around 30 miles away. In addition, an additional six people attended a session we held to look at resources in Inverness Library. We were also fortunate that local historian George Dixon from Stirling came up for several sessions, sharing his years of research with the group.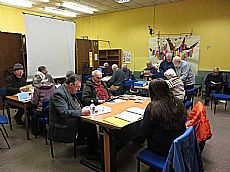 In autumn 2016 there were four practical workshops investigating sources available: a general introduction, on internet maps, heritage databases, and on statistical accounts and other sources. In January to March 2017, the focus switched to researching the topic, using sources identified in Autumn 2016 as well as books and other sources. As information was discovered from these sources, the group built up a binder of resources, and focussed on three main areas: 1) what was the area like before Telford, 2) what did Telford do (roads, bridges, manses), and 3) what was the impact of his work. Participants chose areas of interest, helping us to investigate different aspects of what is a large region. A young volunteer also helped to georeferenced our plans, helping us to overlay 19th century plans on 1st edition and modern OS maps.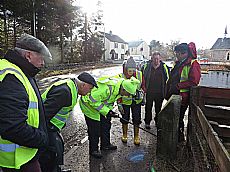 In addition, we had two field trips, one to Inverness Library to look at a few key works they possess, and one minibus fieldtrip to investigate some of the sites identified in the course of the investigation. Some members undertook field trips outwith the class times, including investigating remains of milestones, or photographing bridges along on one of Telford's roads. A volunteer also investigated some of the archive material in London and Edinburgh, including the field notebooks of an inspector working in the area.
Our final three sessions took the information collected in the earlier sessions to create a travelling display, with all collected resources assembled into binders and copied for distribution to Grantown Museum, Grantown Library, Aviemore Library and Kingussie Library. The display has already been booked for a local event in April 2017 (Kingussie Heritage Day), and will be available from Grantown Museum for borrowing. In addition, information was submitted to the local Historic Environment Record (HER), and when accessioned, will then be forwarded to Canmore. This included a substantial record of all bridges and culverts along one of Telford's roads and a number of milestones produced by one member of the group.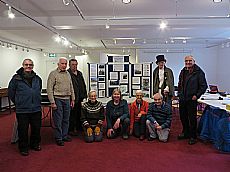 The results showed a different picture from other areas of the Highlands investigated so far. Unlike other areas there was a network of roads before Telford began his work, albeit few able to take carriages. The military roads of Wade and Caulfeild are well known (though more complicated than many think due to enhancements and repairs over the years). Telford also became involved in substantially repairing and upgrading military roads in the area.
But additionally there were a number of estate roads, some later becoming adopted by the county. As a result, Telford's work in the area to some degree filled in gaps. However, in the Badenoch area of the region, his Laggan Road going from Pitmain to Fort William (and therefore replacing the steep Corrieyairack road to Fort Augustus), was the longest and most expensive of all his activities in the Highlands. Unlike more remote areas in the Highlands, Telford did not construct any Parlimentary churches, but he did build two manses, both surviving to this day.
Participants researched areas of interest, including information in Old and New statistical accounts, the tolls and tollhouses on the Highland roads and elsewhere in the UK, milestones constructed later on the routes, and a detailed study of bridges and culverts along the Laggan Road in our region.
The project was funded by Historic Environment Scotland.

Latest News...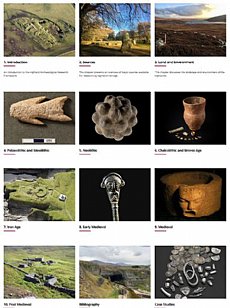 23/10/2023 - New ARCH Course: Highland Heritage - from Flint Scatters to Farmsteads
With the publication of the Highland Regional ScARF in 2022, an up-to-date overview of Hig... More >>
Site of the Month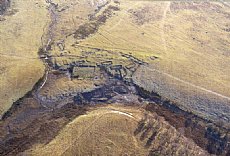 10/04/2021 - Easter Raitts township
Easter Raitts township Photo: Highland HER Although the Highlands is dotted with de... More >>
Find of the Month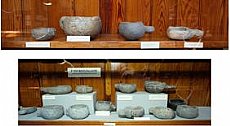 25/07/2022 - Steatite Vessels
These stone vessels, many with handles, were found at a variety of sites in Sutherland and... More >>
Sign Up to ARCH E-news