Exploring Telford Archives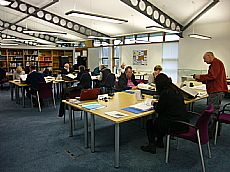 In autumn 2014 a group met up at the Highland Archive Centre in Inverness, led by Susan Kruse, to learn how to use the archives, and in particular, to explore archives relating to Telford's activities in the Highlands. These included maps and plans (some used by Telford when planning his activities), reports of the Parliamentary Commissioners, minutes from meetings of county road committees, kirk session records, account books for toll houses and much more.

There were broad interests. Some participants from the Telford in the Kyle of Sutherland project came down to look at maps and records relating to roads and bridges. Some people helped the group on Skye with their search for a lost road leading between Broadford and Kintail. Some people investigated papers relating to the Caledonian Canal in order to find out more about local settlements in the Fort Augustus area. Some people looked at records relating to Lovat Bridge in Beauly.

The Archive staff provided a general introduction to using the archives and help whenever people got stuck. It was an exciting time, with everyone feeling comfortable about going back and using the archives in the future.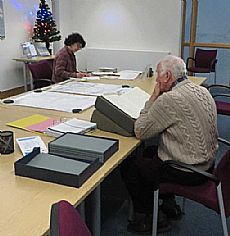 In autumn 2016 the course was run again. This time we had some participants from Badenoch & Strathspey, researching materials relevant to a parallel course exploring Telford's impact in that area. But there were other interests looked at as well: harbours in Easter Ross, settlements in Wester Ross, archives relating to Avoch and planning proposals. Again, many participants reported that they felt comfortable now with the idea of using the archives in the future.

The course was funded by Historic Scotland / Historic Environment Scotland
Latest News...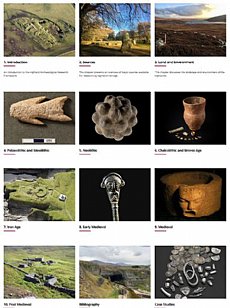 23/10/2023 - New ARCH Course: Highland Heritage - from Flint Scatters to Farmsteads
With the publication of the Highland Regional ScARF in 2022, an up-to-date overview of Hig... More >>
Site of the Month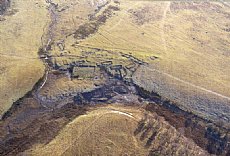 10/04/2021 - Easter Raitts township
Easter Raitts township Photo: Highland HER Although the Highlands is dotted with de... More >>
Find of the Month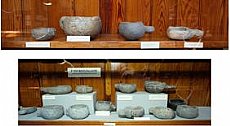 25/07/2022 - Steatite Vessels
These stone vessels, many with handles, were found at a variety of sites in Sutherland and... More >>
Sign Up to ARCH E-news