Southern Skye Community Timeline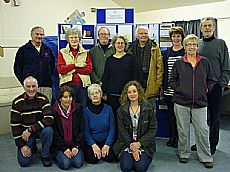 In 2011 an ARCH class in Broadford researched the heritage in southern Skye. However, participants came from all over the island, so in places research interests strayed northwards. The area has been lived in for thousands of years. Some of the evidence of the past is still there to be seen today, but much has been altered or has been destroyed. This binder contains highlights of some of the sites, buildings and finds from the area. Further information about these and many other interesting remains of our heritage can be found in binders at Broadford Library and Clan Donald Library at the Museum of the Isles in Armadale, or by consulting Highland Council's Historic Environment Record at http://her.highland.gov.uk.
The group researched the following topics:
* 1.1 Camas Daraich and other evidence of Mesolithic activity (Mesolithic)
* 2.1. Stone Axehead from Breakish (Neolithic)
* 2.2 Raasay Chambered cairn (Neolithic)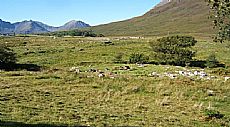 2.3 Stone circles (Neolithic)
2.4 Carved stone balls (Neolithic)
* 3.1 Bronze Age cist burials (Bronze Age)
* 3.2 Bronze Age metalwork (Bronze Age)
* 3.3. Round houses (mainly Bronze Age – Iron Age)
* 3.4 Burnt Mounds (Bronze Age – Iron Age)
* 4.1. Hillforts/duns (Iron Age)
* 4.2 Brochs (Iron Age)
*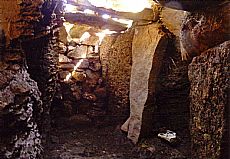 4.3 Souterrains (Iron Age)
* 4.4 Roman finds on Skye (late Iron Age)
* 4.5 Bog Butter from Kyleakin (Iron Age)
* 4.6 High Pasture Cave (Bronze Age to Iron Age)
4.7 Tungadale Iron Age house (Iron Age)
4.8 Other Iron Age finds (Iron Age)
* 5.1. Pictish Stones (Pictish)
5.2 Long cist burial from Armadale (?Pictish)
* 6.1 Placenames (Norse/Medieval onwards)
* 6.2 Viking silver hoards (10th century)
*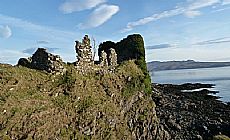 6.3 Medieval castles
* 6.4 Churches and Holy wells(Medieval onwards)
* 6.5 Evidence of Medieval settlement
* 7.1 Old Settlements (Post medieval)
* 7.2 Corn kilns (Post medieval)
* 7.3 Mills (Post medieval)
* 7.4 Lime kilns (Post medieval)
* 7.5 Schools (Post medieval)
* 7.6 Transport (Post medieval)
* 7.7 Ord House (18th century)
* 7.8 Marble quarry and Ord Quarry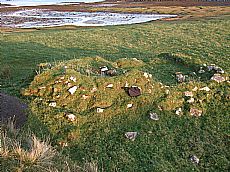 * 7.9 Armadale Icehouse, doocot and henhouse (Post medieval)
* 7.10 Isleornsay flushing toilet (19th century)
* 8.1 Poison and other bottles (19th & 20th century)
* 8.2` Wartime remains
8.3 Teangue well

All numbers which have an asterix (*) were featured on the display.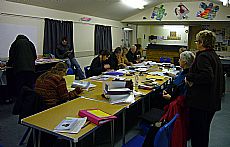 Southern Skye Community Timeline was researched and prepared by:
Rob Arnold, Judy Atherton, Valerie Corey, Stephanie Glover, Tim Godfrey, Clare Gray, David Hey, Sheena Littlechild, Pola Livesey, Gay MacGillivray, Neil MacGillivray, Maggie Macdonald, John MacLeod, Una MacLeod, Wendy Mitchell, Morag Montgomery, Margaret Moodie and Fiona Simpson, led by Susan Kruse of ARCH.
Site of the Month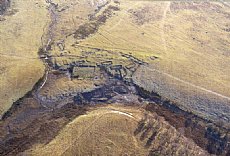 10/04/2021 - Easter Raitts township
Easter Raitts township Photo: Highland HER Although the Highlands is dotted with de... More >>
Find of the Month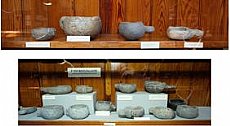 25/07/2022 - Steatite Vessels
These stone vessels, many with handles, were found at a variety of sites in Sutherland and... More >>
Sign Up to ARCH E-news