Display the Past: Nairn Museum
Display the Past: Culbin Sands
From January to March 2011 volunteers at the Nairn Museum and local community members got the chance to take part in a course run through Nairn Museum by ARCH. The course focused on researching, designing and constructing a temporary exhibit to go on display in Nairn Museum. It gave course participants an exciting chance to see behind the scenes at Nairn Museum and some insight into how to research and display finds.
The exhibition focussed on the very large assemblage of finds from Culbin Sand. With over 29500 finds from Culbin at the National Museum alone, this was no easy feat. Visits to NMS in Edinburgh and to the more local Elgin Museum helped to expand the scope of our exhibition, which displayed photographs of some of the more interesting finds from these museums through a slideshow. Culbin finds are also found in museums such as Inverness, Forres and Aberdeen Marischal Museum.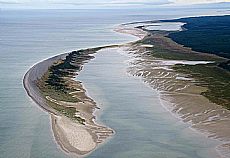 Culbin Sands from above (D. Shillabeer)
Our display consisted of the Culbin finds from Nairn Museum and some interesting finds on loan from Elgin Museum. The display covered the activity at Culbin from early prehistory to present, told through the story of some of the most interesting finds made in this region. It also included a hands on section, giving you the opportunity to handle some finds similar to those found at Culbin and had a children's section.
Part of the temporary exhibition at Nairn Museum remains on show and the binder of information compiled can be viewed at the museum on request. The panels used in the display and more information on the project, sites and finds can be found here.
Thanks to all the course participants and museum volunteers who wrote text, researched sites and finds, took photographs and put the display together.
Site of the Month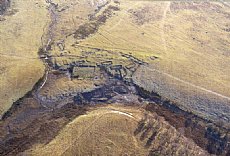 10/04/2021 - Easter Raitts township
Easter Raitts township Photo: Highland HER Although the Highlands is dotted with de... More >>
Find of the Month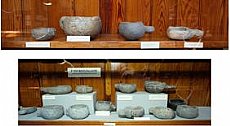 25/07/2022 - Steatite Vessels
These stone vessels, many with handles, were found at a variety of sites in Sutherland and... More >>
Sign Up to ARCH E-news