Golspie Community Timeline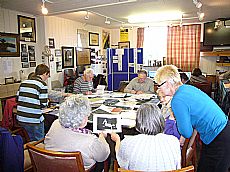 Visitors to Golspie see a bustling friendly village with beautiful scenery, many walks through nature reserves and golden beaches.
But with habitation extending back to Neolithic times, this Sutherland parish has thousands of years of years of fascinating history including Bronze Age burials, Iron Age houses, Pictish and Viking graves, Medieval churches and the establishment of Golspie village in early 1800s. In our timeline we have selected snapshots from our past to demonstrate this story. Further information on these sites and finds can be found in binders at Golspie Heritage Society or Golspie Public library, or see the Highland Council Historic Environment Record at http://her.highland.gov.uk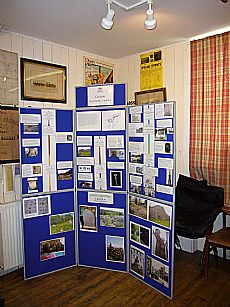 The group researched the following:
1. Prehistoric lithics from Little Ferry
2. Carved stone ball from Golspie Tower (Neolithic)
2a. Chambered cairns
3. Cist burials (Bronze Age)
4. 'Hut circles' (Bronze Age)
5. Brochs (early Iron Age)
6. Kirkton Souterrain (early Iron Age)
7. Cist burials (Iron Age)
8. Pictish Pin (Late Iron Age/Pictish)
9. Viking Oval Brooches (Viking)
10. Golspie Tower (Medieval onwards)
11. Kirkton Church (Medieval)
12. Little Ferry (Medieval onwards)
13. St Andrew's Church, Golspie (1738, with earlier history)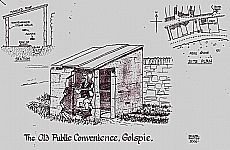 14. The Mound (early 1800s)
15. Golspie Mill (1800s)
16. Golspie Village (1800s)
17. Statue of Duke of Sutherland (1830s)
18. Railway (1860s)
19. Public Conveniences (20th c)
20. WWII Bunker (1940s)

Golspie Community Timeline was researched and prepared by: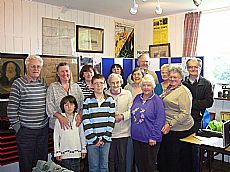 Iris Forbes, Alex Hermiston, Moira Hermiston, Joyce McLean, Beryl Nicol,
Penny Paterson, Alexander Scott, Sally Scott, Michael Simpson, Ken Stewart,
Etta Sutherland and Shirley Sutherland

Latest News...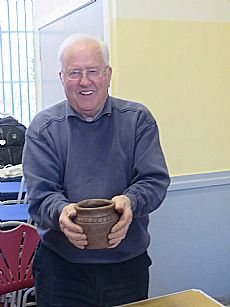 21/11/2017 - Check out Experimental Archaeology Blogs!
For those who couldn't make it, and for those who it, check out the blog entries for t... More >>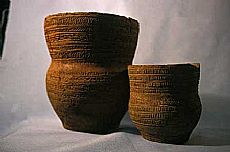 05/11/2017 - Nov. & Dec. experimental archaeology workshops timetabled
The next two workshops in ARCH's Experimental Archaeology project have been timetabled: B... More >>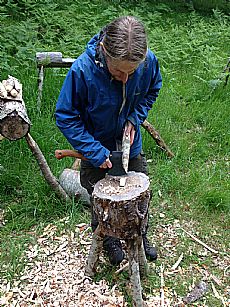 16/10/2017 - Two new ARCH courses kick off!
Two new ARCH courses are starting soon! Experimental Archaeology: Learning about Technolo... More >>
Site of the Month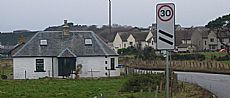 02/03/2014 - Ardersier Toll House
At the entrance to Ardersier village, travelling from Inverness towards Fort George, the f... More >>
Find of the Month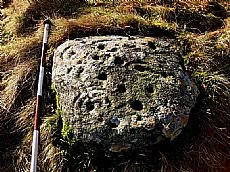 27/02/2014 - Heights of Fodderty cup and ring marked stone
In 2006 Susan Kruse of ARCH discovered a fine cup and ring marked stone on the Heights of ... More >>
Sign Up to ARCH E-news