Living in the Past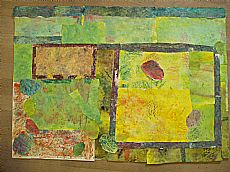 In spring 2011, ARCH and the Scotland's Rural Past project worked with Tore Primary school and Inverness Young Archaeologists Club and Ross and Cromarty Young Archaeologists Club (RaCYAC) exploring a derelict croft and other sites at the Heights of Kilcoy near Tore in Ross-shire.
Tore Primary School spent several months preparing for the visit, including with visits by ARCH project officers to play 'The Rubbish Game' and Ross and Cromarty Archaeology Service staff to find out more about Bronze Age burials. Then on a Friday in March, the entire school arrived on site to explore the croft site with Brian Wilkinson of Scotland's Rural Past project, a well preserved sheep dip with ARCH board member Alasdair Cameron and project officer Susan Kruse, and an early Bronze Age Clava-type burial cairn at Carn Urnan with ARCH project officer Cathy MacIver. As heritage detectives the children asked questions and recorded remains, and took some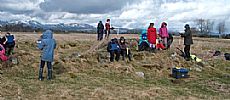 hi-spy pictures. In the afternoon there was more investigation back in the classroom, looking at maps, finds and pictures of similar sites.
The following da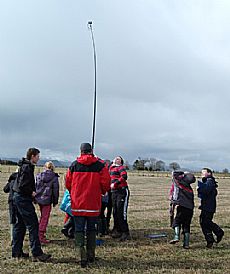 y it was the turn of the YACs, who concentrated on recording the site in the morning. In the afternoon they worked with artist Lizzie McDougall to interpret the remains, creating a series of drawings illustrating the history of the croft. In later sessions the YAC members pulled these together to create a display of artwork and a powerpoint presentation, both featuring at the June 2011 Scotland's Rural Past final conference.
Latest News...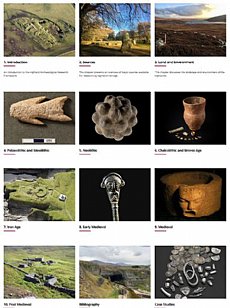 23/10/2023 - New ARCH Course: Highland Heritage - from Flint Scatters to Farmsteads
With the publication of the Highland Regional ScARF in 2022, an up-to-date overview of Hig... More >>
Site of the Month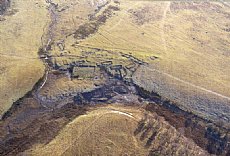 10/04/2021 - Easter Raitts township
Easter Raitts township Photo: Highland HER Although the Highlands is dotted with de... More >>
Find of the Month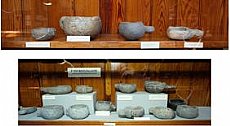 25/07/2022 - Steatite Vessels
These stone vessels, many with handles, were found at a variety of sites in Sutherland and... More >>
Sign Up to ARCH E-news