Pathways into the Past: Tain
The section of the routeway running from Brenachie to Tain was examined by the community of Tain. We were looking for remains of the routeway or sites that might have been associated with the routeway through the periods of its use. From the research done so far it looks possible that the routeway may be medieval or earlier in origin but more work needs to take place before this can be confirmed.

Sites we looked at included:

Remain s of the road at Kings Causeway are more evident due to a cobbled surface across a boggy stretch. Teachers and pupils from Tain Royal Academy cleared off a section of the Kings Causeway in the 1970's revealing a cobbled surface and definite built road. (MHG33351)
Other routeways from Hartfield to Scotsburn were examined. Field visits showed that an embankment remains at Hartfield preserving the line of an old route out to Scotsburn linking with the main route into Tain before modern roads.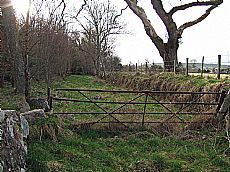 Entrance from Hartfield Road showing embankment.
Pilgrimmage was an important concept that was explored during this part of the course. The royal pilgrims of James III and IV to Tain made the practice very popular, perhaps instigating the formalisation of the pilgrimage routes into built roads. James IV in particular made many visits to the St Duthac shrine in Tain, sometimes coming over the ferry from Cromarty to Nigg and across the Tarbat peninsula and sometimes 'round by the land route'.

St. Duthac's Chapel is the earliest known chapel in Tain. It is thought that St Duthuc's remains were transferred here in 1253. It was destroyed by fire in 1429 and is still visible but in a ruinous state. The chapel ruin is surrounded by a cemetery with a variety of dates of gravestones. (MHG8582)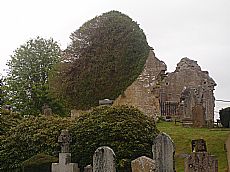 St Duthac's Collegiate Church is likely the third pre-reformation church site dedicated to St Duthus in Tain. It became a very important pilgrimages site and was converted to a collegiate church in 1487 by James III. From the Reformation until 1815 it was the Parish church ofTain. It has now been restored and is used for ceremonial and memorial purposes. (MHG8689)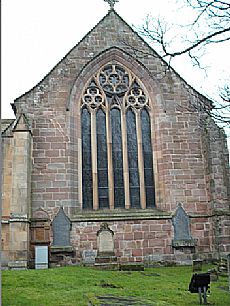 St Mary's Well, a freshwater spring below the highwater mark in Tain. It was reputed to have restorative powers. Although the spring has not been visible on several site visits in recent years there are several stone pillars marking the proposed location for this spring. (MHG8678)

St John the Baptist's Well, one of three wells with this name near the route.
(MHG8530)

The wider landscape including the early monastic site at Portmahomack (MHG8473), Fearn Abbey (MHG8451) and Easter (MHG8467) and Wester Rarichie (MHG8465) duns on the Tarbat Peninsula were also explored to highlight the importance of the pre-pilgrimmage era where Tarbat was still an important place.

The display was researched and prepared by Karen Clarke, Myra Byars, Catherine Freeland, Christine and Ian Hammond , Richard and Ann Littlewood, MacKenzie MacAndie, Lorna MacDonald, Carolin Samsin, Margaret Urquhart and Philip and Todd Blyth.

Latest News...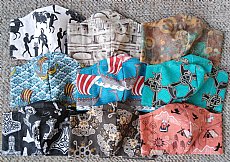 02/11/2020 - Donate to the ARCH FACET appeal and get free masks!
The ARCH FACET appeal has raised around £1500 so far! Many thanks! New: any contribu... More >>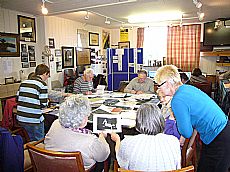 08/09/2020 - A New ARCH Project - Can You Help?
A New ARCH project – Can you Help? For the last 11 years ARCH has been pioneering... More >>
Site of the Month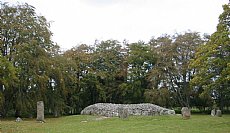 01/02/2021 - Balnuaran of Clava cairns
The Clava Cairns have been the centre of attention for over a hundred years. They are part... More >>
Find of the Month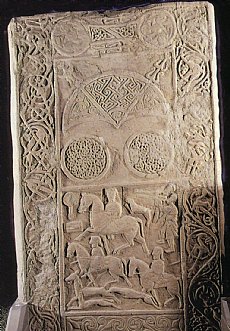 01/02/2021 - Hilton of Cadboll Pictish Cross Slab
The Hilton of Cadboll Pictish cross slab (MHG8546) is one of the finest Pictish carved sto... More >>
Sign Up to ARCH E-news