FACET project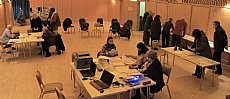 The FACET (Facilitated Community Engagement Training) project was unusual and wide-ranging, building on ARCH's work and philosophy in the past and looking towards the future. There were three main strands: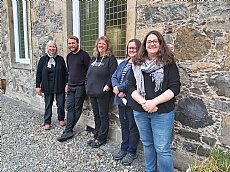 1) We recruited 5 trainees who were mentored to organise and facilitate two community heritage courses, the first at Ardross (August – December 2021) and then at Kirkhill (March– June 2022). As ARCH's work has shown, facilitating successful community heritage projects requires different skills and approaches than traditional academic courses, actively involving participants with different skills and backgrounds. This part of the project was independently evaluated. Click here for the report.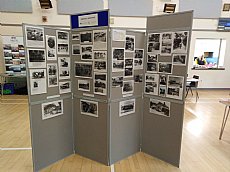 2) The trainees learned on the job, as ARCH rolled out the two Community-Timeline type courses in Ardross and Kirkhill. Each course gathered memories of local heritage, actively researched the community and then presented the findings in a community display, online and physical.
3) The importance of fundraising for projects was covered in a two-day workshop, for trainees and others interested groups. This focussed on how to shape a project, cost individual elements, how to apply for grants, and how to monitor once a project is up and running.
Learning materials have been placed on the ARCH website library, including guidance on how to run a Community Timelines type of course and the fundraising workshop, together with course handouts. A project report can also be downloaded along with the independent trainee evaluation.
The FACET (Facilitated Community Engagement Training) project was several years in planning. The project was funded by Historic Environment Scotland, The Hugh Fraser Foundation, Ardross Community Council (Beinn Tharsuinn windfarm benefit fund), a legacy from ARCH supporter Valerie Reid, a large number of individual donations, and ARCH.

Hugh Fraser Foundation Ardross Community Council
Latest News...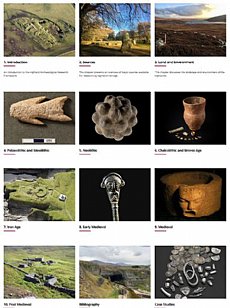 23/10/2023 - New ARCH Course: Highland Heritage - from Flint Scatters to Farmsteads
With the publication of the Highland Regional ScARF in 2022, an up-to-date overview of Hig... More >>
Site of the Month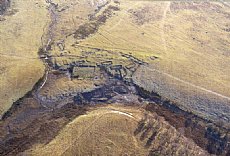 10/04/2021 - Easter Raitts township
Easter Raitts township Photo: Highland HER Although the Highlands is dotted with de... More >>
Find of the Month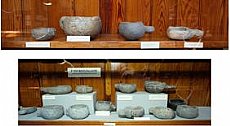 25/07/2022 - Steatite Vessels
These stone vessels, many with handles, were found at a variety of sites in Sutherland and... More >>
Sign Up to ARCH E-news