Heritage Along the Kyle Line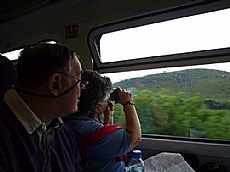 The Kyle railway line crosses Ross-shire from Dingwall to Kyle of Lochalsh. Along the way it moves through areas of scenic beauty, but also areas of rich heritage. This course provided three communities opportunities to find out about local heritage, and then produce a local display showcasing the heritage along their section of the route.
In 2012, a final course pulled together all of the research. Participants designed and wrote a leaflet promoting Heritage along the Kyle Line, and wrote scripts for MP3 commentaries which were narrated by Irene Cronie, a Dingwall Academy pupil. Both will be of interest to visitors and tourists alike. In addition, the group took advantage of the 150th anniversary of the opening of Dingwall Station to produce a display showing the changes over this time. Thanks to support from ScotRail, some participants have commuted by rail to the courses - and some of the sessions took place on the train.
Kyle of Lochalsh to Strathcarron
Dingwall Station (see Site of the Month, June 2012)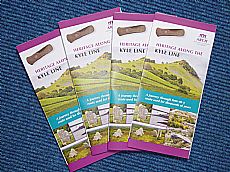 Copies of the leaflet featuring Heritage Along the Kyle line can be obtained at Dingwall Station, the Friends of the Kyle Line Museum on Kyle Station, or by sending a stamped envelope to the ARCH office.
Latest News...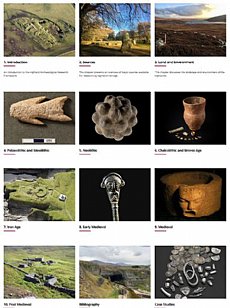 23/10/2023 - New ARCH Course: Highland Heritage - from Flint Scatters to Farmsteads
With the publication of the Highland Regional ScARF in 2022, an up-to-date overview of Hig... More >>
Site of the Month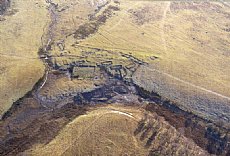 10/04/2021 - Easter Raitts township
Easter Raitts township Photo: Highland HER Although the Highlands is dotted with de... More >>
Find of the Month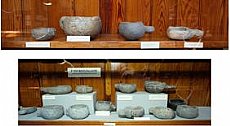 25/07/2022 - Steatite Vessels
These stone vessels, many with handles, were found at a variety of sites in Sutherland and... More >>
Sign Up to ARCH E-news